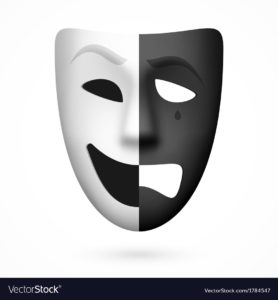 It's a continuum really, isn't it? On one end is joy, which is associated with happiness, calm, fun, smiles, peace, confidence, enthusiasm, lack of stress, breaths of fresh air, and lightness. On the other end is despondency, whose henchmen are fear, stress, worry, darkness, fights, drama, frowns, terror, self-doubt, heaviness, and choking.
Where on that scale do you choose to live?
Choose, you ask? Choose? We get to choose?
At last week's Bowl Championship Series finale in Santa Clara, California, underdog Clemson made fools of the odds-makers and stunned perennial powerhouse Alabama 44–16 in a rout. What happened?
The difference in coaching styles couldn't be more pronounced than that between Swinney and Alabama legend Nick Saban. Saban, all business and the producer of five national championships in his coaching career, is all about process: Do the process and the result will take care of itself. With his success, Alabama has found the key to recruiting some of the finest talent in the country. Why? Because a starting position on a Nick Saban Alabama team is a ticket to the NFL. Players commit themselves to Saban's processes until they can execute in their sleep. With that in place, Saban can replace players with second- and third-string substitutes and not lose performance.
Swinney, on the other hand, has coached an organization that is noticeably "non-Alabama." Sure, they have plays and drills and sequences they run that could be described as a "process," but "family" is Swinney's byword. He truly loves his men. Their lives after football are more important than the score of a game or the record at the end of the season.
In the locker room on the way to the national championship game, the last two things he said to his players were, "I love you all," and "play with joy."
It's difficult to argue with love and "I've taught you all I know," "I've got your back," and "I will forgive any error you make" sentiments. Hearing such messages can certainly unburden someone about to go into combat.
But I think Swinney's "play with joy" tops the list. Two-hundred-seventy-five-pound behemoths crashing into each other. Saban leads with a "process" in mind, clearly trying to make a statement before the NFL draft… while Swinney encourages his team to "play with joy." It's almost comical to perceive.
Let's look at the outcome.
Remember late August 2011 when the St. Louis Cardinals were 10½ games out of the playoffs? Error prone, batting in the basement, they were no fun to watch.
On the evening of a particularly disappointing loss, pitcher Chris Carpenter closed the door behind the team, asking the coaching staff and the press to let the team have a chat. In that chat, it's reported, he gave the team the data, the unvarnished truth that they were not "playing" baseball lately. They were "struggling" baseball. Some would call it "trying too hard."
Baseball was a game, after all, that Carpenter and his teammates were not only privileged to play, but paid handsomely to play. And the folks in the stands weren't getting their money's worth because his team wasn't "playing."
They vowed to "play" the rest of the season rather than forcing process or focusing on performance. "Just go out and have fun." "Give the fans something to enjoy." Sound a little like Swinney's "play with joy?"
The rest of that story is legendary St. Louis Cardinals history. They backed into the wildcard game sitting in the locker room praying for Atlanta to lose… and Atlanta did. They played baseball like a bunch of kids with nothing to lose right and won the 2011 World Series, including the famous "game six" where the team was down to its last strike (and a series loss in six games) to the Texas Rangers three times. And three times they came back.
So in both cases teams made a choice to play vs. struggle. Pick joy over despondency (I believe one could enter into either of those arenas with a sense of fear unless a decision to do otherwise was made.)
My question stands: Where along the continuum between joy and despondency do you choose to live? Is that a choice (like the Clemson men running out on the BCS Championship field or the Cardinals playing the game they love)? Or is it a learned knower/judger reaction. You can choose. It's been done before.