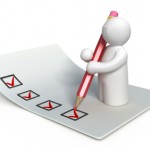 In response to reader interest, I'm embarking on something completely new. Before creating this incredible opportunity for my readers, my Learner/Researcher wants to hear from you. And if you give me some of your valuable time, you'll be entered in a drawing to win a luxury Bulova timepiece valued at $299. Fill out the short survey or learn more about what I'm up to.
For the past several years, I've been studying, writing, and working with clients on the subjects you've been reading about in the HDClarity E-zine: interpersonal wellness, personal uncovery, teamwork, and the human condition. Many people have expressed interest in learning more.
That's why I'm excited to be developing my first online course. Here's what I know about what the course is going to be:
·

       

Rich in content
·

       

Step-by-step
·

       

Interesting, informative, and highly educational
·

       

Proven to create change by showing actual, measurable results
Now I need you. Tell me what you want to learn and explore! 
My Learner/Researcher is reaching out to you—your Knower/Judger and your L/R—to find out what want in an online program.
What do you want to learn more about?
What areas of your life do you want to improve?
How would you like to see this course delivered?
Take the survey now.
Hey Kim, why is the draw prize a watch?
On average, each of us is granted about 45 million minutes on this planet. A great timepiece can remind us how much of that is lost for good anytime our K/J hooks up with someone else's!
And it might as well be a good one!
Fill out my survey and qualify to win a Bulova men's chronograph or women's dress watch from St. Louis Master Jewelers, Neustaedter's Fine Jewelry, valued at  $299. The survey ends August 18, and the winner will be announced in the August 21st issue.