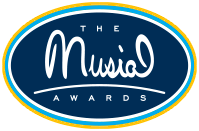 A little while back I was blessed to attend the Musial Awards™, honoring the legacy of Stan Musial by celebrating the greatest moments of sportsmanship in North America. There were awards for kids being kids. There were awards for grown-ups being kids. There were awards for acts of sportsmanship and kindness and for doing the "right" thing even when that means you'll lose. It was generally an evening for tissues. Grown jocks were seen slipping Kleenexes back and forth…and it was even more difficult at the reception, where we met several of the recipients. Here are just a few of the incredible stories I heard that night.
The Musial Awards™ are produced by the National Sportsmanship Foundation®, a 501(c)3 nonprofit organization managed by the St. Louis Sports Commission. The National Sportsmanship Foundation is a national movement based in St. Louis aiming to change the way society views and values sportsmanship. It focuses on positively impacting youth through sporting behaviors. By building better sports, the organization strives to help shape productive, responsible, and healthy people who will contribute to a more civil society.
This year there was an award for tennis pro Tim Smyczek. Ranked 112th in the world, Smyczek found himself losing 6-5 to number one seed Rafael Nadal in the Australian Open after playing even with him for over four hours. Just as Smyczek was about to lose the final point, a shout came from the stands, and Nadal's serve went long. Smyczek halted the match and asked for the point to be replayed. Nadal won the point, and Smyczek stayed with him for three match points before losing the match. In the world of pro tennis, winning this match affected ranking, sponsorship possibilities, and income. But Smyczek knew what was "right."
There was an award for Jason Boulais, a pitcher for the University of South Carolina. Wandering through campus one day, he stopped at "Be the Match," a bone marrow transplant donor registry program. He felt that he needed to sign up but figured he'd never hear from them.
It turned out that Jason was a perfect match for a boy in France who would die without a transplant. The varsity pitcher weighed his final year of eligibility and the end of his baseball career against the rest of a five-year-old's life. "No regrets," he said. Again…the "right" thing to do.
Of national significance was the posthumous award for Lauren Hill, the high school basketball player from Greendale, Indiana, diagnosed with diffuse intrinsic pontine glioma (DIPG), a rare pediatric brain cancer. Lauren's courage and determination had her working out with her new team at Mount Saint Joseph (MSJ) in Cincinnati, Ohio, as she deteriorated. She had been such an inspiration to all who knew her or even heard about her that MSJ's first game was moved up two weeks so Lauren could recognize her dream of starting a college basketball game. Word spread, and the game was moved to Xavier University's gymnasium to accommodate the 10,000 fans who came to see her. Lauren became instrumental in raising awareness and funds for research for DIPG until her passing on April 10, 2015. Her mom said, "She reminded us not to give up on our dreams even if we're handed lemons."
There were a few "names" honored as well. Arnold Palmer was the evening's drawing card. It seems Arnie grew up not far from where Stan Musial was raised in western Pennsylvania, and they had been lifelong friends. And Cardinals manager Mike Matheny was the wrap-up speaker. Matheny, who was coaching youth baseball when tapped to manage the then-world-champion St. Louis Cardinals, has penned a book based on a letter he sent to the parents of his young schoolkids. The letter, in short, implored parents to stay off the field and let coaches coach, because coaches coach more than skills. They coach life, and life isn't always about winning. It's about finding places and means to do things like those the evening's recipients had done.
One of the recipients commented philosophically that the feats lauded at this event are not as out of the ordinary as one might think. He felt, in fact, that they happen all the time. In these cases, it's just that someone noticed…took a picture…wrote it down…found it amazing.
"Musial Moments," as Jean Musial Edmonds, Stan's daughter, calls them, happen frequently, and they happen everywhere. This holiday season, I urge everyone to look for and thank people for these moments when possible, no matter how small or insignificant they may appear. Opening doors, letting people in traffic pull in, stopping a runaway grocery cart. Of course there a larger and more impactful examples, but a Musial Moment is a Musial Moment, and they all contribute to a better world. Reach out and commit Musial Moments this season and I predict your world will get a little brighter.